About
​Landscape Architect - WI, MN, MI, OH

Passionate professional dedicated to enhancing sites; bringing people to nature and nature to people.

Proven experience with diverse and challenging locations, projects, teams, and clients.
Consistent use of creative, pragmatic approaches, solutions, processes and materials.
Constant adaptation of new technologies to improve efficiency throughout the design process.
Adept written, verbal, and graphic communicator. Engaged and empathetic listener and leader.

​
Education

Mt. Horeb High School, Mt Horeb Wisconsin - 1999
Advanced college placement, industrial arts, technology education

University of Wisconsin - Madison - 2005
Bachelors of Science - Landscape Architecture
Certificate - Environmental Studies

University of Wisconsin Short Course - Madison - 2013
Wisconsin School for Market Vegetable Farming

Madison Area Technical College - Madison - 2014
Wildland Fire Training: S130, S190, L180

Madison Area Technical College - Madison - 2015
Fermentation Science

University of Wisconsin Business School - Madison - 2017
Bizsmart Training for Entrepreneurs

Professional & Community

Registered Landscape Architect
State of Wisconsin
State of Minnesota
State of Michigan
State of Ohio

Remote Pilot Certificate
FAA/DOT UAV (Drone) Operator

American Society of Landscape Architects (ASLA)
Member- National Chapter
Member - Wisconsin Chapter

Society of Ecological Restoration (SER)
Member- National Chapter
Member - Great Lakes Chapter

Friends of Lake Wingra - Madison, WI
Board Member: 2012-2014
Chairman of the Board of Directors: 2014-Present

Contact

email

phone

address

2559 Commonwealth Ave
Madison, WI 53711


Powered by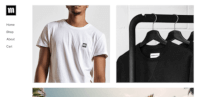 Create your own unique website with customizable templates.